BIRN Music Director, Zoe Mitchell, sits down with alternative rock-band, Embrace, before their show at The Sinclair on June 14th, 2015. 
Written by Zoe Mitchell
After the band, Embrace, returned from their eight-year hiatus, they released their sixth and latest self-titled album, Embrace, in April of last year. The album was described by Danny McNamara, the front man for Embrace, as "…redefining what we're about, it's more what we're about… it's more like us than any other album we've ever done so we [wanted] to call it Embrace." The band also holds Richard McNamara, Steve Firth, Mike Heaton and Mickey Dale. I had the pleasure of interviewing Danny before the final show of their North American tour.

Sound check was underway, Danny and their tour manager, Les, were stationed at the back of The Sinclair, there were only a couple hours left before the show. Danny was previously on his computer, graciously taking a break from the screen to have a quick interview. We started to talk about the fans reaction to the latest album and coming back after such a long hiatus.
"I think the fans are really liking the new album. When we play live, normally what happens with bands who's been away for a while, the old songs, everybody goes for a drink or goes to the loo or whatever but, in our set when we play, like, Follow You Home or Refugees or Quarters or any of the stuff off the new album, it goes down as well as the old stuff. That's really encouraging you know cause you don't expect that when you've been away as long as we have. So it's been really good."
We discussed the process of songwriting and if after six albums the quality of the song has changed and his thoughts on the latest album, if it stacks up to past albums.
"The sort of quality of songwriting has got more difficult to keep the standard as high because the first album was really good. But the arrangements and the musicianship and the performance and stuff are all better, but the writing stays about the same sort of quality I think.
"I'm really really really proud of the lyrics of this album. It's the most consistent album lyrically, consistently strong. But the melody's, I don't think the melodies are quite as strong as our best best ever stuff that we've done. The first album and the fourth album has got some, maybe, bigger peaks but this album, I think, is better as a whole because the musicianship and the performances are a lot stronger and the arrangements are more inventive and original."
For all those songwriters out there, we also discussed the actual mechanics of the songwriting process. Which aspect of the song they focused more on, melody, lyrics, beat?
"Yeah, I think initially it's the melody. That's the bit that gets you excited about an idea. Generally, it's the melody and from then on you get the lyrics and music and the arrangements afterwards.
"[I] just sit down with a guitar and sing and then when it starts sounding rubbish, I hit re-record – or Richard, he'll do anything, he'll start working with a drum beat or he'll start working with a riff and then build some songs that way, whenever Richard writes a song it's more finished. He'll demo it and it'll almost sound like a finished record. Whereas when I do it, it sounds really raw, like really sort of embryonic. Also, Steve [Embrace's bass player] has written some ideas and he'll generally dabble in like Garageband. He'll get a musical idea and if he can get a melody to it then we'll bring that to the band."
We delved into the topic of songwriting a bit more and the mechanics of working a song up as a band, there was also mention of a new album in the works, "…we work them [songs] up as a band and there's a bit more freedom in it at the moment and it seems to be working really well on the stuff that's going to be on the next album."
As a final question I asked if there was any advice he would give to aspiring musicians who want to have a career in music. He said it's all about the song, "If you're not massive it's because you haven't written that song yet. That's all it is. As soon as you write that song people will start paying attention, you'll stop having to knock on doors. People will be knocking on yours."
He spoke of his own recent discovery of the importance of enjoying the process, "It's not about how many likes you've got on Facebook or how many people you can get to a gig, it's just about enjoying the journey and having fun while you get that song."
In his final words of the interview he brought up a quote by John Lennon that seemed to tie everything together he was trying to express, "It's like John Lennon said, 'life is what happens when you're busy making other plans.' So just enjoy it I think. Enjoy the journey because it's a long one on your way to write that one song and that's your only priority. Everything else is just window-dressings."
~
After the interview I got to see Embrace in action. Embrace has been touring with Starsailor, a fellow British band composed of James Walsh, James Stelfox, Ben Byrne and Barry Westhead. For the month of June the two bands have been touring around North America, co-headlining all of the shows, although, with each set an hour long, the line between headliner and opener seemed to blur. The crowd welcomed both bands as if they suddenly saw an old friend. Phrases like, "Welcome back!" were met with a genuine, "Good to be back" from Starsailor. The crowd seemed to know and love all the songs from Embrace and Starsailor.
The memorable scene of fans jumping and dancing over spilt beer was a sign that the music was all that mattered. By the end of the show, Embrace was giving as much as they could give and the audience was soaking up everything they got. Embrace and Starsailor came together and had one final song to play. It turned into an on-stage jam, an occasion that marked the end to their tour. Once everything gets packed away, it's back to England for them but they will always be welcomed back with open arms by their dedicated North American fans.

Tune in live to BIRN1 on Tuesday, July 7th, at 6PM for a special faculty spotlight with baritone saxophonist and Berklee professor, Danny Harrington and guitarist and Berklee Professor, John Baboian! Harrington has been teaching in the Harmony Department at the college since 1978 and has toured with the Tommy Dorsey Rochester, Gary Burton, Joe Lovano, and George Garzon, as well as leading his own group since 1980. Baboian has performed with Gary Burton, Bob Moses, Phil Wilson, and his compositions and arrangements have been heard on Walker, Texas Ranger, The Soprano's and All My Children. Tune in at 6PM EST for this special interview on BIRN 1!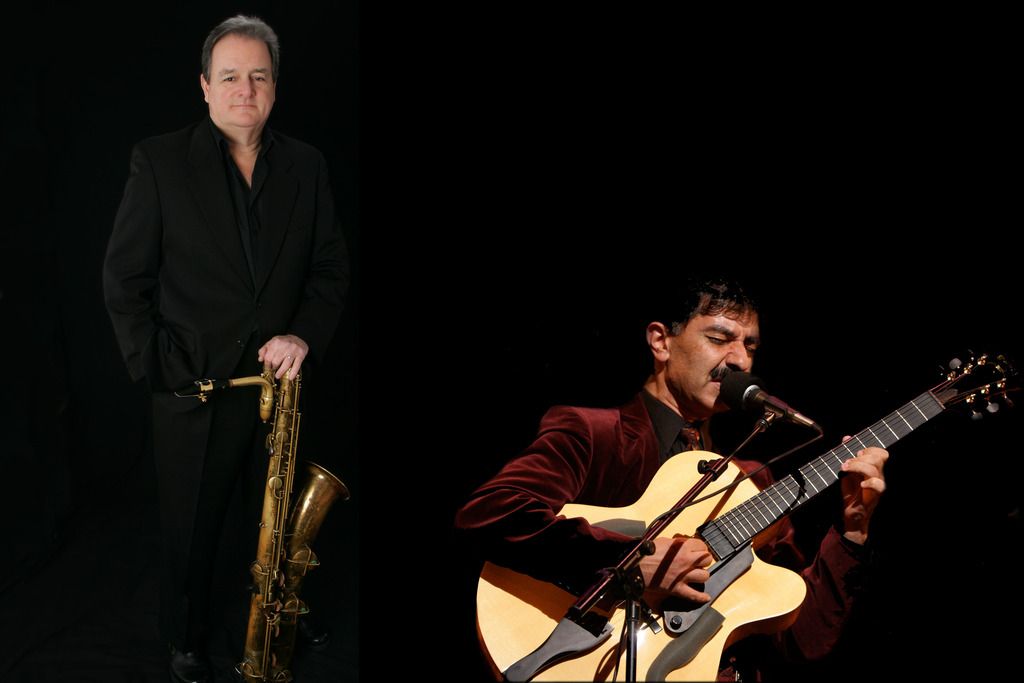 Click here to tune in:BIRN1
Tune in live to BIRN1 on Saturday, July 11th, at 4PM for another great installment of BIRN Alive! Midwestern Exposure is a Blues / Roots rock band from Philadelphia consisting of Cam Clark, Jeff Goldman and Forrest Wright. Tune in at 4PM EST for a live set and an exclusive interview on BIRN 1!
Click here to tune in:BIRN1
‹
›